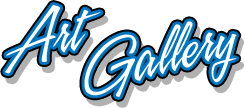 Welcome to the Art Gallery, a place where you can view our history by means of visual snip-its of art. We find it is helpful and refreshing to reflect on where we have been in order to see where we are going. It also is a great reminder of the great design opportunities, projects, and customers we have had the fortunate pleasure to work with. Our artistic evolution is inspired by new things but also can be inspired by what has come before. Regardless of what brings you to our design gallery we encourage you to enjoy browsing the the rather large collection of custom design work from past to present. We hope you will enjoy viewing them as much as we enjoyed being apart of their creation. Enjoy!
And if you are ready to have your job be the next great custom design, you can get started be emailing our sales department here and getting a free quote. We look forward to speaking with you soon.
Check Out Some of Our Custom Artwork!
NOTE: DAYTONA SPORTSWEAR, INC owns all screens and films. Daytona Sportswear, Inc. is not an advertising agency or design company, so your art is your responsibility. If you need copies of your art, be sure you get an art cd with your art for back-up. Art older than two years of age will be discarded.

ANY QUESTIONS? Please call us! We want to make this process as easy as possible for you so you can get the product you want in the quickest time frame possible.